Cell cycle phases can be identified using combinations of two fusion proteins.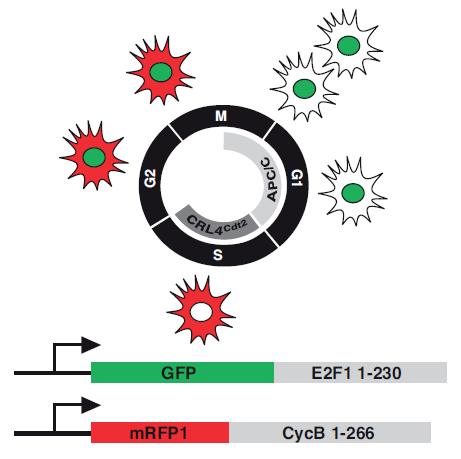 In the example above, GFP is fused to the portion of the E2f protein targeted by CLR4Cdt2 (also known as l(2)dtl) for degradation in S phase(thus a marker for cells in G2, M, and G1 phase), and mRFP is fused to the portion of the CycB protein targeted by the Anaphase Promoting Complex/cyclosome for degradation during G1(thus a marker for cells in S, G2, and M phase).
In the stocks listed below, UAST, UASp, QUAS or ubiquitin regulatory sequences drive expression of E2f or CycB degrons fused to fluorescent proteins. Some of the fusion proteins carry nuclear localization sequences, but the non-NLS fusion proteins tend to work better in endoreplicating cells.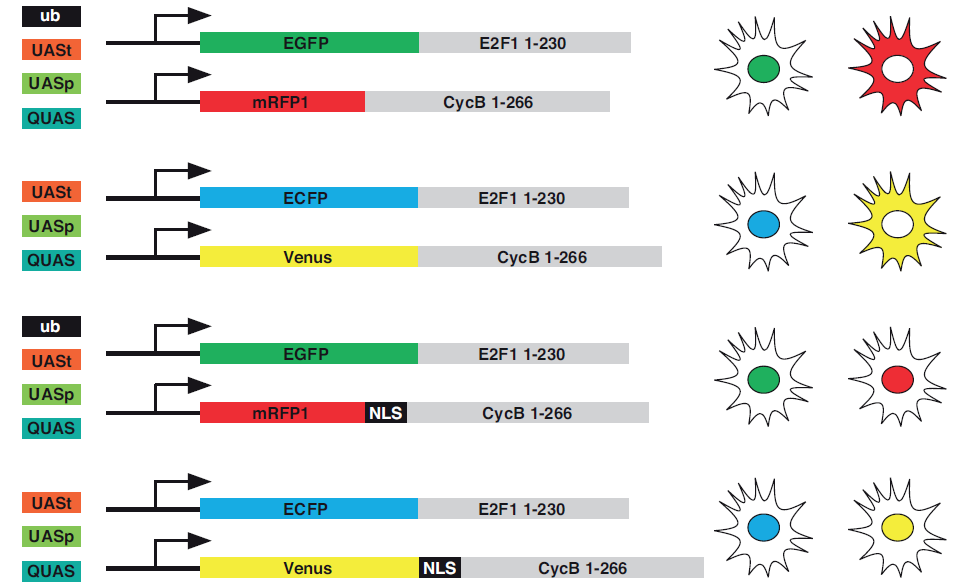 This method is described in Zielke et al. (2014), Fly-FUCCI: a versatile tool for studying cell proliferation in complex tissues.