A Short History of the Formative years at the Bloomington Drosophila Stock Center (BDSC).
A remembrance by Thom Kaufman
The original Drosophila Stock Center was housed at CalTech in Pasadena and was originally established by Thomas Hunt Morgan's students Calvin Bridges and Alfred Sturtevant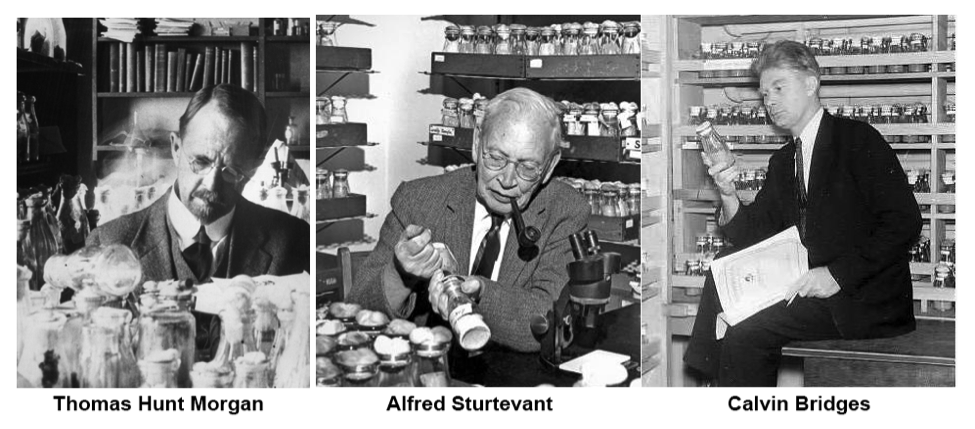 On Morgan's and Bridges' deaths the collection was passed on to Sturtevant who subsequently passed it on to his student Edward B. Lewis.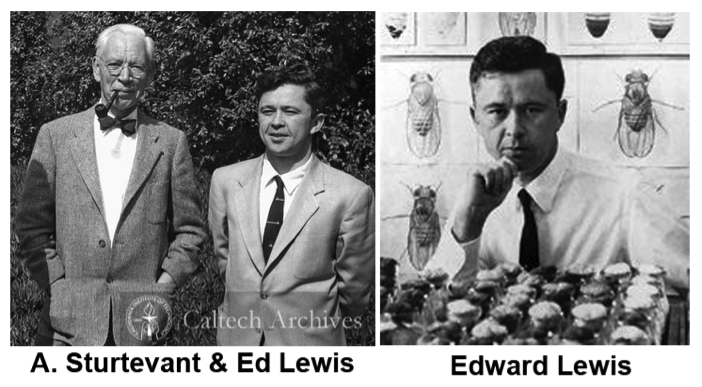 In the early 1980's this collection contained ~1600 stocks, mostly classic mutations, chromosome aberrations and balancers that had been accumulated over the years. The collection was supported by funds from the National Science Foundation (NSF) and the center distributed stocks to the Drosophila community on a no cost basis. It was this set of stocks that formed the basis of the collection that started the BDSC.
How then did the Bridges/Lewis Cal Tech collection come to IU?
In the early 1980's the annual Drosophila Research Conference was a much smaller affair and it could be held at smaller venues. One of the favorites was Asilomar a conference center on the Monterey peninsula near the Pebble Beach golf course in California. I was standing in line for lunch outside the cafeteria and chatting with Dan Lindsley. He mentioned that Ed Lewis was retiring and that the Cal Tech administration didn't want to continue housing the Drosophila stock collection. This was before Ed won the Nobel Prize which I am sure would have altered their lack of commitment to the stock center. In any event it occurred to me that IU with its excellent fly facilities and lower costs might be a good place to move the collection if it had to be relocated, I proposed doing so to Dan and he agreed to talk to Ed and help with the move.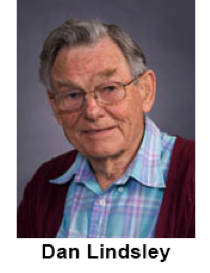 My volunteering was not entirely altruistic. At that time there was a young postdoc in my lab named Kathy Matthews who had done some very nice work on tubulin molecular biology and genetics.
Matthews KA, Kaufman TC. 1987 Developmental consequences of mutations in the 84B alpha-tubulin gene of Drosophila melanogaster. Dev Biol. 119(1):100-114.
Matthews KA, Miller DF, Kaufman TC. 1989 Developmental distribution of RNA and protein products of the Drosophila alpha-tubulin gene family. Dev Biol. 132(1):45-61.
Matthews KA, Miller DF, Kaufman TC. 1990 Functional implications of the unusual spatial distribution of a minor alpha-tubulin isotype in Drosophila: a common thread among chordotonal ligaments, developing muscle, and testis cyst cells. Dev Biol. 137(1):171-183.
Matthews KA, Rees D, Kaufman TC. 1993 A functionally specialized alpha-tubulin is required for oocyte meiosis and cleavage mitoses in Drosophila. Development. 117(3):977-991
I knew that Kathy was not excited about the prospects of a "normal" academic position that involved teaching and committee duties. She liked doing science, knew flies and genetics and was very well organized. I thought, if she would do it, she would make an excellent manager for the stock collection. Ed Lewis had always had such a person and it seemed a good idea to continue with his model. When I returned from California, I called Kathy to my office told her of Cal Tech's lack of interest in keeping the collection and proposed that we move it to IU and that she be the collection manager. She agreed and we began the process of getting the NSF grant transferred to IU (this entailed writing a new proposal) and making plans to have the collection mailed to Bloomington. We also needed to find folks to help with the feeding of the flies, i.e., Stock Keepers. At the time of the transfer Trudy was working in the Biology department taking care of the Drosophila stocks for Jose Bonner, Tony Mahowald and me and we thought the expedient thing to do was to simply move her to a position in the new Stock Center (circa 1986). It also became clear that the job was too much for a single person. Therefore, a full-time employee Debbie Snedegar and two part-time students, Rhonda and Monica were hired to help out (circa 1988). The size of the collection has grown enormously over the years in order to accommodate changes in the tools available to the research community. This increase has dictated that the staff both administrative and stock keeping at the BDSC has grown significantly over the years.
The subsequent history of the BDSC is outlined below by Kathy and the stock center staff.